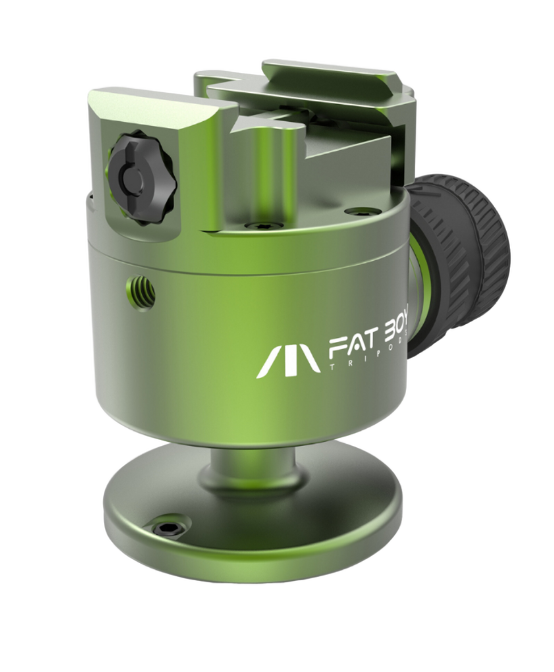 Fat Boy Invert 40 Ballhead
Regular price $260.00 Sale
FatBoy Tripods Invert40 Ball Head Mount


Introducing the FatBoy Tripods Invert40 Ball Head. Remember, it's not the size that matters, it's how you use it. Despite being 20mm smaller than its counterpart, this ball head is a force to be reckoned with. With a 40mm ball and inverted head, it offers versatile shooting angles and smooth movement for compact setups and spotting scopes alike. It seamlessly works with various equipment, thanks to the 1913 (Picatinny) and Arca Swiss adaptor.
Experience effortless attachment and detachment of your firearm using the quick release lever, while the fine-tuning adjustable tension ensures precise control. The Invert40 is lightweight and perfect for all your shooting needs. It seamlessly integrates with the Side Chick accessory, enhancing its functionality.
Built with durability in mind, this ball head is designed to withstand the test of time. Gain unwavering confidence in your shooting with the Invert40 Ballhead. Don't miss out on the opportunity to witness its exceptional performance in precision shooting.
Features & Benefits:
• 40mm ball with inverted head
• 1913 (Picatinny) and Arca Swiss adaptor
• Quick release lever with fine tuning adjustable tension
• Proprietary integration with our SideChick