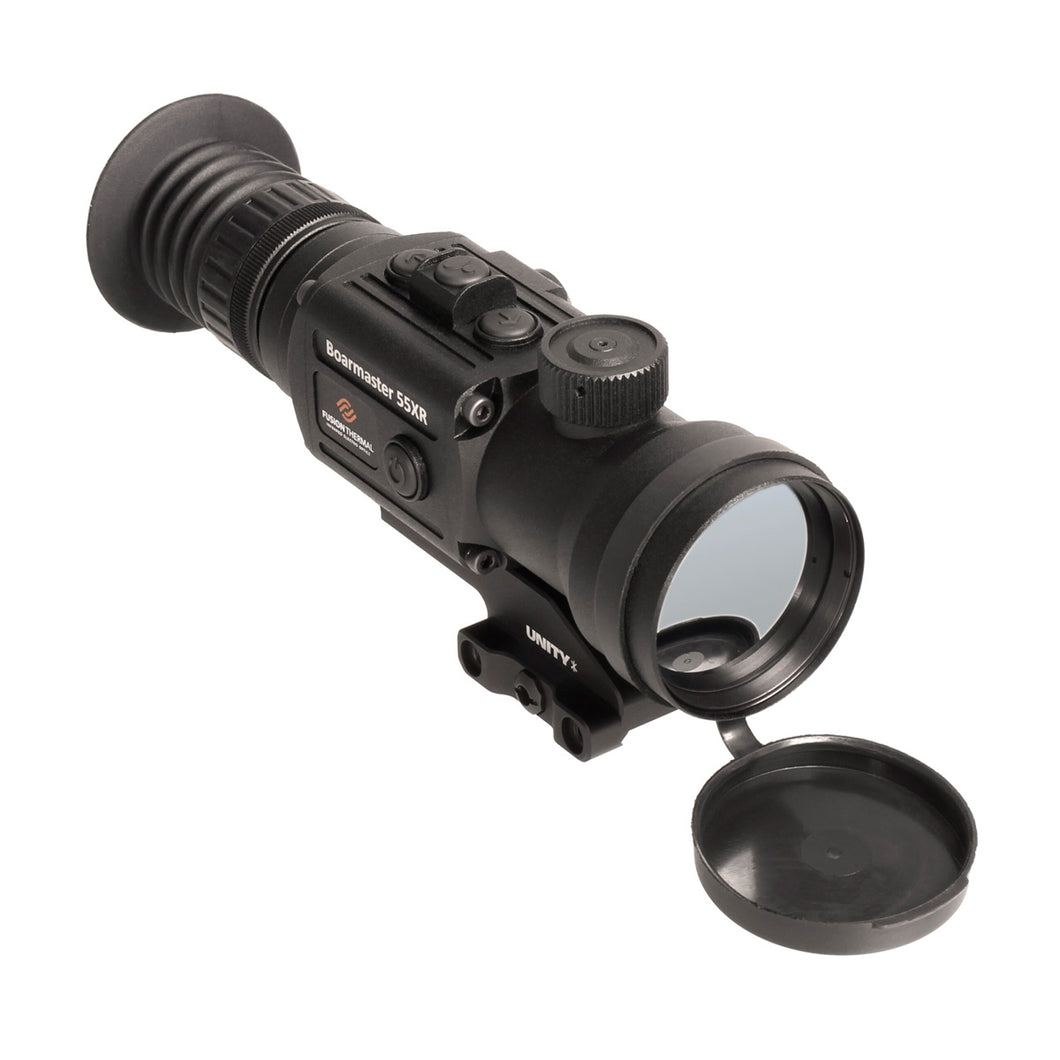 Fusion Thermal Boarmaster 55XR
Regular price $4,799.00 Sale
THERMAL SCOPE 
It would be hard to overstate the level of performance unleashed by the Boarmaster 55XR. This big brother in the Boarmaster family brings to bear our upsized 55mm Arclight Ultra HD Germanium Lens and our flagship WAVE12 sensor with 640×512 resolution. There is so much here that stacks the deck it hard to find a beginning point without sounding like we're bragging. However, all great things must have a start so here we go.
You can expect everything common to the Boarmaster product line and that begins with our T3 -Three Button Control System that allows you to operate everything with three buttons. This ingenious design features a center tower that always gives your fingers a position operational awareness, even in complete darkness. Our English language KISS (Keep it Simple Stupid) operators' menu is so easy to understand you'll likely never read the manual.  The Micro Click Focus system allows for an unprecedented focus opportunity that gives you the ability to get precisely on top of the perfect focus point. Finally, our XGEN Next Generation Alloy Housing wraps your expensive device in a clad of armor and dissipates heat 71,900 % better than plastic and fiber filled epoxy plastics.
The Boarmaster 55XR truly delivers a thermal experience uncommon for what's commercially available. Your only mistake may be looking thru one if you didn't plan on owning one!