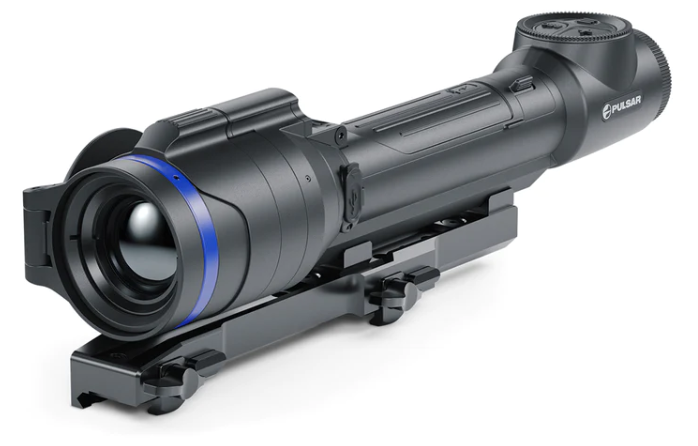 Pulsar Talion XG35
Regular price $4,299.97 Sale
Long operation time on a single charge
Talion is powered with a Pulsar APS 5T interchangeable, rechargeable battery. A single charge guarantees up to 9 hours of battery life (Talion XQ series), which covers the time of active use of the scope for a hunt. The battery cover design helps to accurately determine the correct position and makes it possible to quickly replace a flat battery with a new one in complete darkness by touch alone.
All control elements in direct access
All Talion riflescope controls are placed on the top panel of the eyepiece to simplify access and for the convenience of both right- and left-handed users.
Rapid battery extraction mechanism
Unique battery cover design with rapid extraction lock ensures fast and flawless battery replacement. Releasing the lock opens and raises the battery cover at the top of the riflescope's housing for quick access to rechargeable battery
Focus adjustment with tactile marker set for night-time shot
The precise focusing adjustment has an integrated fin lever that is set to match the protruding ridge on the housing of Talion riflescope when focusing reaches 70 m (76 yd) mark, the night-time shooting distance. This enables quick and correct focusing, even without looking at the riflescope